Cycle Carriers
Cycle Carriers are fast becoming the most popular item we are asked to supply. We do have some models in stock, but if customers know their requirements we can arrange to have the cycle carrier ready for them on the day of their tow bar fitting.
Tow and Carry Cycle Carriers
Carry your bicycles as well as tow with this type of carrier. 'Tow and Carry' bike racks can also be used on vehicles which have a spare wheel on the back. A Flange neck tow bar is required with this type of carrier.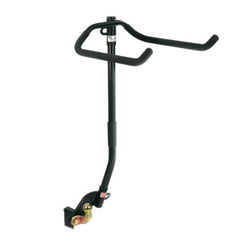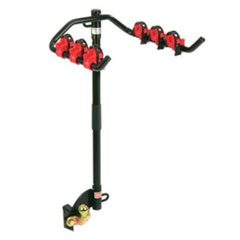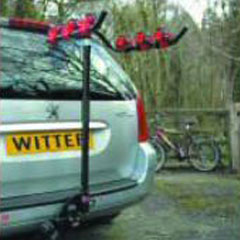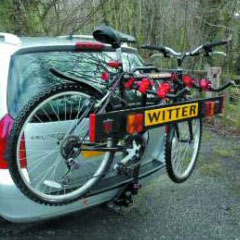 Before you purchase any cycle carrier:
The weight and size of the cycles must be checked to make sure they are suitable for the type of carrier, because the weight of the cycle/cycles is fully supported by the tow bar. They can carry up to 4 bicycles, again this depends on the weight and size of the cycles. Because of its size the 'Tow and Carry' cycle carrier is very easy to store.
Platform Mounted Cycle Carriers
We sell most of the most popular brands of cycle carriers which fit most tow bars.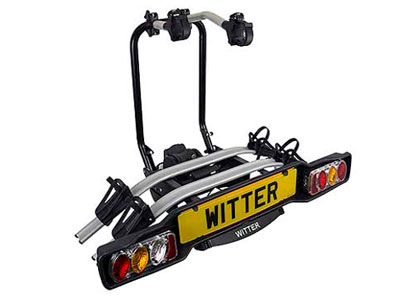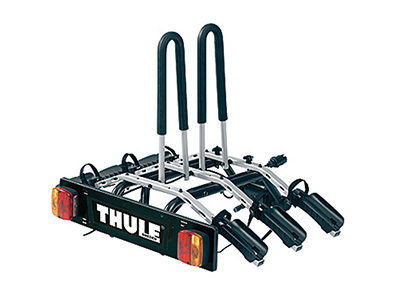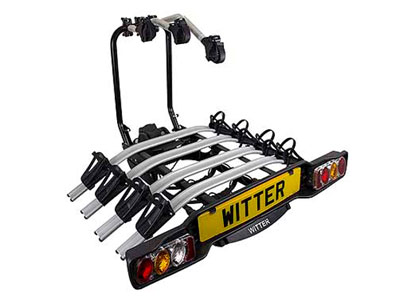 To help you decide which one will suit you best look at the features of each carrier:
Most have the advantage of being able to tilt, which gives easy access to the vehicle's boot.
It is usually easier to load and unload the bicycles on this type of bike carrier.
Platform Mounted Cycle Carriers can carry up to 4 bikes, some come as 3 bike carriers and you can to buy an extension for the 4th bike.
Some carriers have fixed arms to hold the cycles in place so there is no contact between the bikes.
Some have locking frame clamps for security, and robust nylon straps which fasten the cycles to the carrier.
You may need to get one with adjustable wheel holders to accommodate different sizes cycles, including those for children.
They are usually fitted with light boards which have a 13 pin socket and adaptor to 7 pin.
It is always better to research the cycle carrier which will suit you best, depending on the person who will use it the most. This is because some are easier to mount onto the tow ball than others, and some might be awkward to mount due to their weight.
We do have some display models for you to inspect but regrettably we do not make NUMBER PLATES.