Tow Bar Types
Fixed Flange Tow Bar
The Fixed Flange: the most popular type because it is so versatile. It's perfect for cycle carriers, both 'Tow and Carry' and 'Ball Mounted' styles. It is also used for towing a trailer or a caravan, and is the least expensive option. It is not always possible to fit a fixed tow bar to certain models, please check.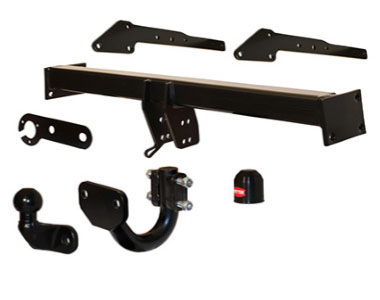 Fixed Swan Neck Tow Bar
The Fixed Swan Neck: also a popular choice as its shape is often seen to be more aesthetically pleasing. It is used for towing a trailer or a caravan, but can only be used for 'Ball Mounted' cycle carriers, (usually the Platform types). These tow bars do not fit certain models, please check.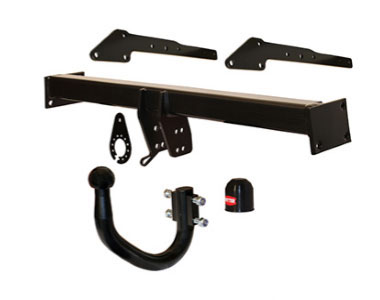 Swan Neck Detachable Tow Bar
The Swan Neck Detachable: when you don't want to see your tow bar, or you keep banging your leg on it, this is the tow bar to suit you. It's easy to put on and take off, locks on for security, and the neck just stows away in your boot. It costs more but it is used in exactly the same way as the fixed swan neck bar.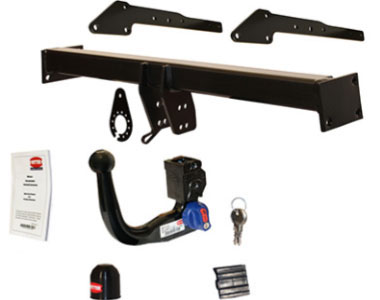 Flange Detachable Tow Bar
The Flange Detachable: another versatile detachable tow bar, having the advantage of being perfect for using with all styles of cycle carriers, as well as performing all the functions that the fixed Flange bar does.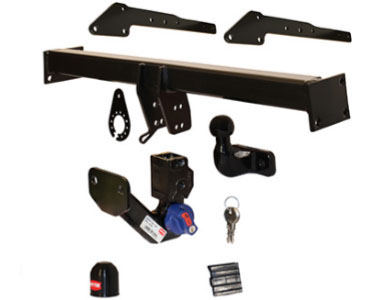 *We can supply, or supply and fit any of these tow bars, please ask us for a quote. ** Collection only.
---