Tow Bar Supply &amp Fitting
Anglia Towbars (Newmarket) Limited is the National Trailer and Towing Association's Quality Assured, Approved and Recommended tow bar fitting establishment for this area. Our Company has been on this site for well over 20 years, and is the most popular establishment chosen locally because we always provide:
Customer satisfaction because of the excellent quality of our work
Specialist advice* combined with the choice of best fitting parts
Quality parts
We are also able to offer these services:
We can order and supply tow bars and electrics for you to fit yourself
We will fit your own new tow bar and/or electrics
Our Facilities
Our Company premises are made up of a Reception and waiting area, a stockroom and a purpose built workshop where the actual fitting takes place.
The Reception area incorporates a warm waiting room with wifi, tea and coffee, and has a customer toilet.
We do have a waiting room where you can read, or surf the internet on our guest wifi.
Tea or coffee is freely available.
If more convenient, leave your car with us and pick it up later in the day before close of business.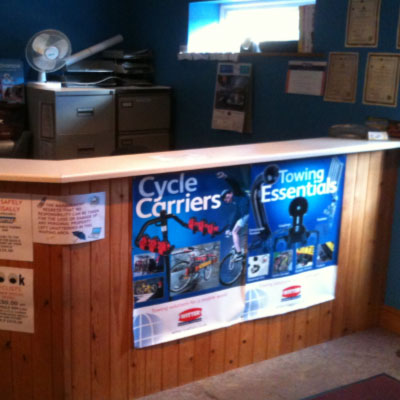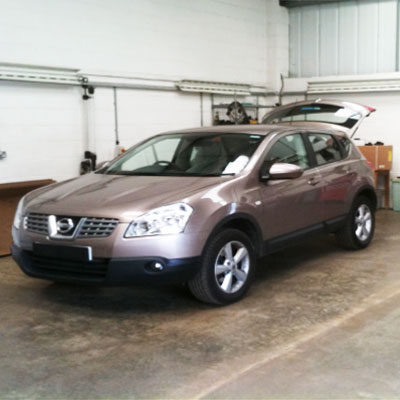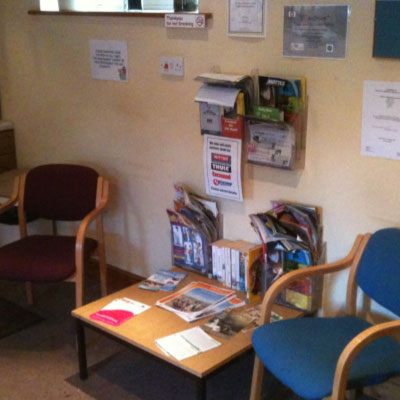 Please ask us for a quote, or ring us to book for a fitting.
*Our longstanding wealth of experience helps us enable customers to choose which parts will suit their own specific towing requirements.
All installations are undertaken at our specifically designed and fully equipped workshop near to Newmarket.
Our premises is easily accessed from the A14.
We make sure that your installation is performed in a courteous and timely manner, from the time you have booked in to the time you drive away.
We can provide a full range of high quality tow bars and electrics from all the major manufactures, to fit all suitable vehicles.
Fittings can be tailored to suit most individual budgets.
*All our tow bars and labour carry a warranty of 3 years, and our dedicated wiring kits 2 years
*All our parts and labour carry a warranty of 3 years*

---